Crystal Palace Fans Win Over Zaha
Submitted by

isport

on Wed, 05/25/2016 - 14:14
With another season in the Premier League to look forward to, on the back of a successful campaign all the way to the FA Cup final, Crystal Palace have much to look forward to.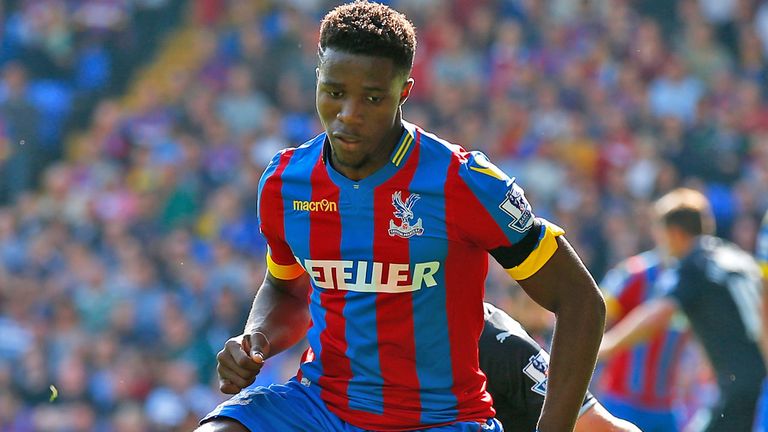 The team might have been considered as an underdog for the FA Cup final against Manchester United, but they put in a fantastic performance that saw them being just 12 minutes from greatness, and many are optimistic that they will be able to win the trophy next season if they keep their best players.
Having been backed commercially by the Mansion Group, who own web properties such as Slots Heaven, it is no wonder that Crystal Palace have managed to establish themselves as a force in English football - especially with crowd-favourite and Palace legend Alan Pardew at the helm.
In spite of their rise, fans are realistic when it comes to playing against the biggest clubs - even before the game fans were accepting that defeat to Manchester United might be inevitable.
One of the players that Palace team is banking upon is having Wilfried Zaha on their side. He has had a stellar season this year, since returning from their FA Cup rivals. He is already being linked with more glamorous clubs, but one neat anecdote suggests that Zaha will stay.
Danny Foley, owner of the White Horse pub in Selhurst, had seen Zaha stepping out of his car and had requested the player to come across to his pub. He met Palace fans and the atmosphere was been ecstatic. Zaha had said that he would stay for ten minutes, but he ended up staying for over an hour with the fans.
In that time he posed for photos and signed shirts and scarves. What makes it more interesting is that at that time he had actually been a Manchester United player! Yet when he was surrounded by Palace fans, he felt that he was home. It was really no wonder that he retruned to his spiritual home - and for a knock-down fee compared to what he had been sold for!
The eighteen months that he stayed with Manchester United did not go well for him. He left United for a fraction of the fee and was not really trusted by two managers. The biggest hurdle was that he had never played a Premier League match, which made starting one all the more nerve-wracking.
He pined for home - one of the reasons he left United. It is thought that, in the upcoming season which will see him pitched against his former club once more, he will definitely help his current team win in at least a few matches. What remains to be seen is how the season would be played out and how Zaha will assist his team in their performance.