LUKAKU EXPLAINS REASON FOR CALM DURING TRANSFER WINDOW
Submitted by

content

on Thu, 09/22/2016 - 04:28
Everton striker Romelu Lukaku spoke at length during an interview whilst being in action for his country during the international break.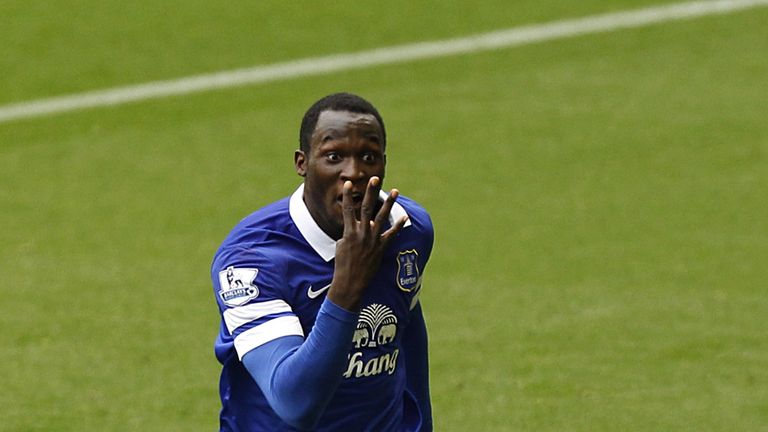 He spoke on his current deal at Everton, the transfer interests, the Belgian national team, and his future.
Lukaku remained coy regarding his future at Goodson Park, directing such concerns to his agent – Mino Raiola. "You'll have to ask Mino. I tell Mino how I think about it, and eventually we have to make a decision that is best for me," he clearly said.
His utterances showed there were standing issues with the club regarding the transfer interests, so he explained the rationales behind his remaining calm. "I want to win prizes. But when I get into a situation where I can leave but my team will not let me, I'm not one to go absent, get fined and cultivate a negative reputation. I try to remain calm and treat my club with respect."
Lukaku was poised to make a return to Premier League giant Chelsea this summer, but various obstacles stopped the deal from going through. He added: "Hopefully, they can treat me also with respect and I can leave through the main gate. I will not quarrel with Everton."

He admitted that this could be his last season at Everton – and maybe the Premier League, and that he is fine under his former club manager who is now his national team coach. "Now we have a new coach and it is completely different than with Mr. Martinez. But I think I can make progress under Ronald Koeman. Perhaps the last step and then look further" Lukaku disclosed.
Lukaku mentioned that he was aware of the transfer interests, and he was open to leaving but Everton refused to allow the deal go through. He explained that Roberto Martinez has more options in the national team set-up compared to the club level, and he hopes to contribute.