PREMIER LEAGUE EXPENSIVE SUMMER ADDITIONS PER MINUTE
Submitted by

content

on Sat, 06/24/2017 - 07:35
The Premier League saw an influx of top players last summer. This summer many more players are being linked with a host of clubs.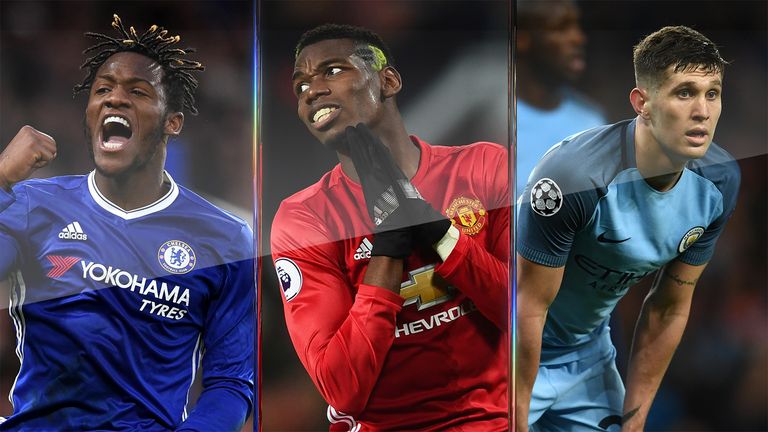 These players cost millions of Pounds in transfer fees yet they arrive and end up not playing or playing very few games.
Nolito Moved to Manchester City for £13.8 million. After a few games he was relegated to the background. He played 778 minutes only, meaning City spent £17,737.79 per minute on him.
HenrikhMkhitaryan moved to Old Trafford from Germany for £26.3 million. He started slow but he eventually got into it. The Albanian played 1349 minutes, so he cost the club £19,496 per minute.
Another City player, Leroy Sane joined for £37 million last summer. He also started slowly but eventually grew to become one of the regulars in the wings under Pep Guardiola. He featured in 1786 minutes for the Etihad meaning his cost per minute is £20,717.
Mauricio Pochettino sanctioned the deal of Vincent Janssen from the Netherlands but he has failed to deliver in England. The high scoring player suddenly dried up and his barren run continues. His deal cost White Hart Lane £18.6 million. After 832 minutes of game time, this translates to £22,356 in cost per minute ratio.
Leicester City acquired the services of Islam Slimani for £29 million. He played for 1279 minutes so his average is £22,674 in cost/minute ration. His counterpart Nigerian winger Ahmed Musa has a ratio of £19,920 after arriving for £15 million.
Watford finished the 2015/16 well but their 2016/17 run was abysmal. Isaac Success joined them for £12.5 million but only played 504 minutes. He cost the club £24,802 per minute.

John Stones was celebrated as a top English defender when he moved to Etihad for £50 million. He played 2013 minutes so the club expended £24,839 on him.
Others like YannickBolasie had a ratio of £27,237 as he played barely 1000 minutes; City suffered worse in IlkayGundogan who moved for £21 million but played 709 minutes due to long term injury so his ratio is £29,619; Sissoko moved to Spurs for £30 million but became a bench warmer. He played about 900 minutes so his ratio is £33,259.
Arsenal got Lucas Perez for £17.1 million but with him playing just 265 minutes his average is £64,528 with Chelsea's MichyBatshuayi costing £138,912 per minute as he barely played at all.