Relegation: The Early Runners and Riders
Submitted by

isport

on Tue, 10/31/2017 - 09:30
Too early in the season some may say, but a quarter of the way through this Premier League campaign and there are some clear runners and riders for the drop.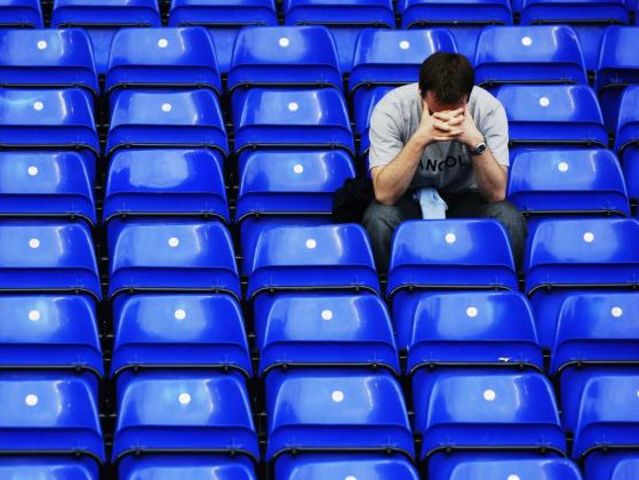 The newly promoted three:
No one really thought that Huddersfield or Brighton had a chance in their inaugural seasons in the Premier League did they? Well they have confounded the doom-mongers - Huddersfield claiming the scalp of Manchester United and with Brighton quietly going about their business gaining points neither side are looking anyway out classed in their first season mixing it with the billions of the EPL.
Newcastle United are a different beast altogether, Rafa Benitez as an entity is about as safe a pair of hands as Tony Pulis or Sam Allardyce. Not only can they rely on his pedigree, but he has the full support of that partisan Geordie crowd with him.
All three of these sides sit handsomely in the middle of the table for now – but what could go wrong? With Mike Ashley placing the North Easterners up for sale and hoping for a quick transaction before Christmas, this could hinder the clubs ambition to stay in the league. Why? If a new owner comes to the helm and Rafa Benitez doesn't favour them he could well walk away. Couldn't happen? Well let's not forget Hicks and Gillette at Liverpool now…
Brighton and Huddersfield however are very well run clubs who have ownership that root themselves in stability, putting the club and fans ahead of profit and loss columns. The only concern is how bigger depth of squad they can call on as the season stretches out past Christmas when the bruises and bumps start.
Personally I think this season is our best chance of only the third time in PL history of all three promoted clubs staying up. Quiz question for the reader now? What year and who were those clubs? Answers later in the show.
Danger clubs - Crystal Palace, Everton and Bournemouth
Look at the table now and it's pretty much a half and half split, what most people wouldn't have predicted was that Everton and Crystal Palace would be in the relegation zones. Both starting the season with Dutchman at the helm - Koeman and De Boer respectively. Nine games in both are gone and the clubs they've left behind are going to need some real changes in order to turn the season around.
Palace are relegation favourites with the bookmakers and odds of 5/6 are as good as you will get right now. Is that worth a punt with cold, hard cash or is a free bonus bet the only way you should risk backing the Eagles for the drop?
Roy Hodgson as we all know is a safe pair of hands, as England manager working with a mediocre set of players it could be argued he was more than successful during his time in charge. You can't turn water into wine, but working with it day in day out (unlike his England sides) and adding a few ingredients you can make beer, which still does the job – and this exactly what I expect Hodgson to do. He worked wonders at Fulham and WBA and I expect him to pull off a similar job with Palace as he did after replacing Di Matteo at WBA.
Everton shouldn't be in this calamitous position, Koeman brought back European football to Goodison and most Everton fans expected him to really kick the team into a new era. Instead we are lead to believe that it's the old era they are heading back to – David Moyes apparently waiting Napoleon-esque for his return to the promised land. However just take 2 minutes to look at what Moyes has done since leaving Everton and ask yourself if this would be wise? If not Moyes then it's a club legend again from the old era – David Unsworth, untried and untested to boot.
Everton could truly be the shock team to be relegated this year. If the managerial appointment replacement to Koeman is poor, within two months Christmas will be out of the way and the trapdoor could well be too far gone to close.
Bournemouth are in my opinion the club most dangerously close to returning to the championship. This time last year the Eddie Howe was being lauded by all corners of the footballing fraternity. He was Arsene Wenger's replacement at Arsenal, the next England manager….. But the clamour about just how good a manager he is seems to have come off the boil and down to a very light simmer. For all of the hype over Eddie Howe many people forget just how well bank rolled Bournemouth were into the Premier League. Undoubtedly Howe has quality but this season we will truly see just how much.
Last term they had a great bounce after being promoted, and they will need something similar to occur soon, sitting in the relegation zone with only 6 goals so far this term is massively concerning – they don't have the fervent support of say Crystal Palace, whose fans are the clichéd 12th man. Fortress Vitality stadium does not ring any bells and I fear that the little club who have punched above their weight are destined to be knocked out heavily this term.
The rest of the pack:
Leicester
Now two seasons on from their remarkable Premier League title have delivered the bullet to two managers in 8 months. The leadership of the club has to be questioned and is the appointment of Claude Puel going to be enough to turn this squad of former league champions back into the side they once were? Puel at Southampton had a good first year, making the league cup final and avoiding the drop, but the side he inherited from Ronald Koeman was in much better shape. There is a feeling of doom and gloom around the King Power Stadium, the powers that be seem to have gone from God like status and fallen into the bowels of hell. Puel will have to work some miracles, if by Christmas he hasn't turned this side around the betting on Leicester having 4 managers within a calendar year wouldn't be a bad punt to make.
Stoke
Mark Hughes has won many plaudits with the way in which he has turned Stoke from the Pulis lump it and like it side into a technically better footballing team. With Xherdan Shaqiri spearheading the forward line they have a scorer of fine goals, but so far we have not seen the solid defence so renowned in the past. In fact they have conceded the second most goals in the league thus far, if this doesn't change then Stoke could well be drawn into the relegation scrap in the New Year.
They will be hoping to keep Ryan Shawcross fit if this isn't to happen, their captain has suffered with back injuries in recent times, but, with him fit he is a talismanic prescence and a much harder unit to contend with. Something to always factor in though is what a horrible place Stoke is to go in the cold winter months, so many teams fall foul at the bet365 stadium from November onwards and who wouldn't argue against history again?
Swansea
Now in their 7th season in the Premier League Paul Clement has a full season to put his ideas in place. Clement has long been touted as one of the home-grown coaches who was destined for bigger things, working alongside Ancelotti at Chelsea, PSG, Real Madrid and Bayern Munich he has certainly tasted the elite but has that stardust done enough to rub onto him?
To avoid the drop this year the Welsh side will need Wilfried Bony and Renato Sanches (possibly one of the steals of the transfer market last year) to hit the form that all Swans fans know they are capable of. My only concern is that they haven't replaced Gylfi Sigurdsson, he was the driving force in Swansea's side for so many years. It will certainly be interesting to see if the club can continue what has been a fantastic ride in the top flight, but if Bony doesn't start firing in those goals Swansea are definitely in danger of dropping out of the top flight.
West Ham
If you listen to Karren Brady the best thing to ever happen to West Ham football club was moving to the Olympic stadium. Yes in terms of a cold hearted profit and loss business plan moving from Upton Park was a great move, but ask the majority of West Ham fans just how much they love their new home and you will be hard pressed to find anyone who does.
This move has had a huge effect on Slaven Bilic's side, whereas before you could almost feel the energy that crackled between him, the fans and the players, now there is a vast chasm in the huge bowl like arena. That's not to say that West Ham aren't a good side – with Chicharito they should have at least 15 goals a season, Joe Hart as much as he isn't the same man as 3 years ago he still is a vastly experienced international 'keeper.
I doubt that West Ham will be drawn into the relegation fight, Bilic has enough nous to know what to do to keep this side up. But if results do start going the wrong way he won't be looking to the cauldron of the Olympic stadium to help keep them up. It's going to be what they do on the pitch, should Bilic fail on that front the fans favourite could well be on the back end of one of those cold hearted business decisions.
And finally, the answers to my poser earlier in the piece – those seasons and teams were:
2000-2001. Fulham Blackburn Rovers and Bolton Wanderers
2010-2011. QPR Norwich City and Swansea City