MAN CITY STAR SAYS THEY CAN SUPPRESS LIVERPOOL PRESSURE
Submitted by

content

on Thu, 03/10/2022 - 06:59
In the past decades, the major battle that was also regarded as the biggest in the English Premier League was the fixture between Manchester United and Liverpool. The two teams dominated English football back in the day and with the giant clubs also the most successful in the land, especially talking about trophies won, they are both crucial pieces of the history of the Premier League.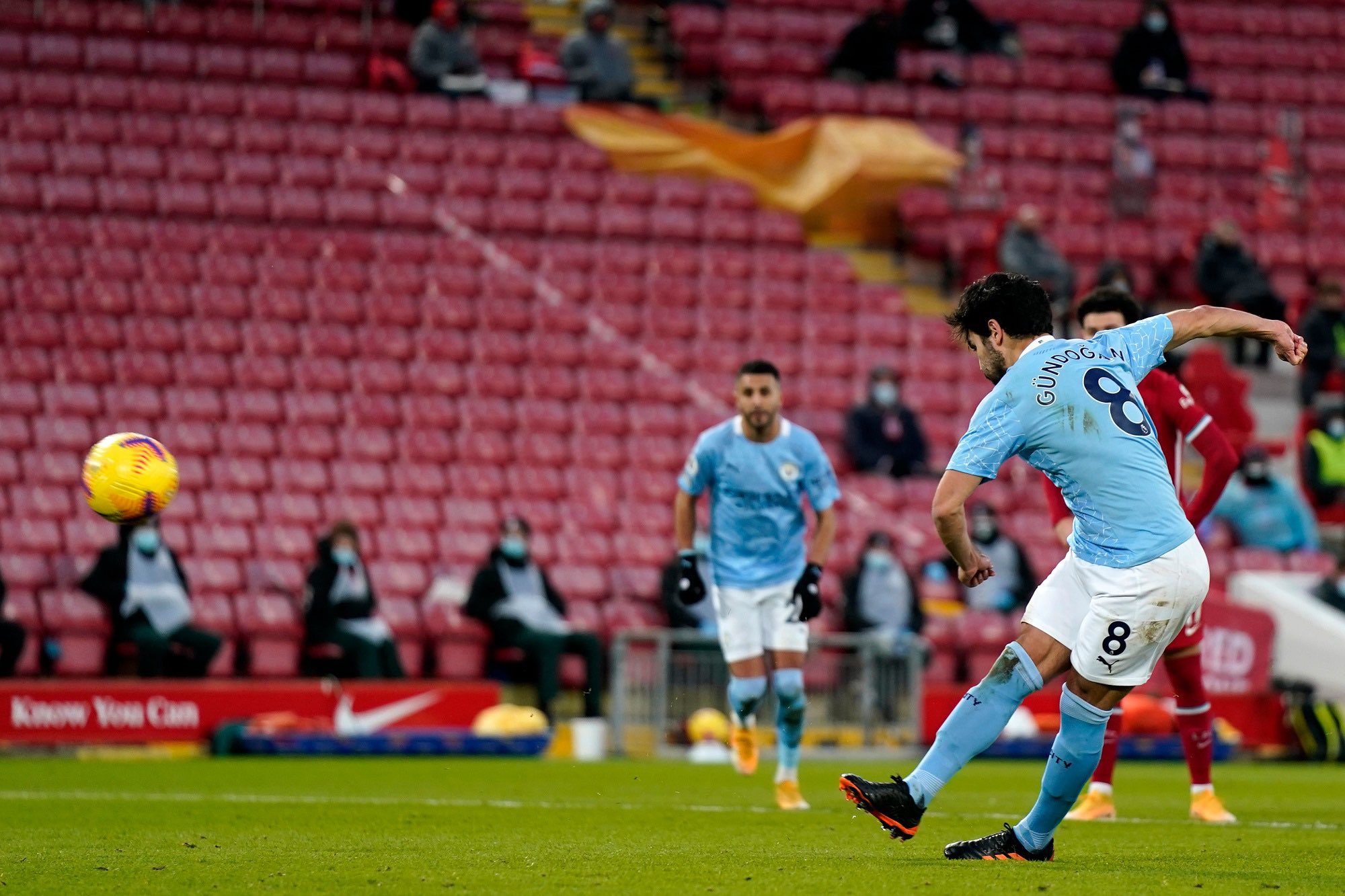 However, tables have turned in recent years and Manchester City have replaced United as Liverpool's fiercest rivals and major Premier League threat.
The two clubs have been the major contenders for the league title in recent years and the tale has continued this season. With City and Liverpool being the major favorites for the league crown this season, both sides are under pressure to perform better but City star Ilkay Gundogan has expressed his strong belief that Manchester City will be able to handle the pressure from Liverpool in the Premier League title race as they are in a familiar situation, having had a close race just two years ago.
Manchester City have a six-point cushion at the top of the Premier League table at the moment, but are facing strong competition from rivals Liverpool, who also boast a game in hand. The Citizens and the Reds had a close battle for the English crown in the 2018/19 season, which saw the Mancunians pipping the Merseyside giants to the title by just one point. And Manchester City star Gundogan believes that his side will be able to handle the pressure from Jurgen Klopp's men this season as well.
Gundogan explained that the Citizens are experienced in dealing with pressure situations as evident from their top flight triumph in the 2018/19 season and stressed they also have a strong group of players in their ranks this term.